Categories
Categories
Brands
Brands
ALLYN MANSION DELAVAN WISCONSIN SHELIA'S VST19 VICTORIAN SPRINGTIME SERIES
Product Description
RETIRED - SHELIA'S



VICTORIAN SPRINGTIME SERIES V
ALLYN MANSION
#VST19
DELAVAN WISCONSIN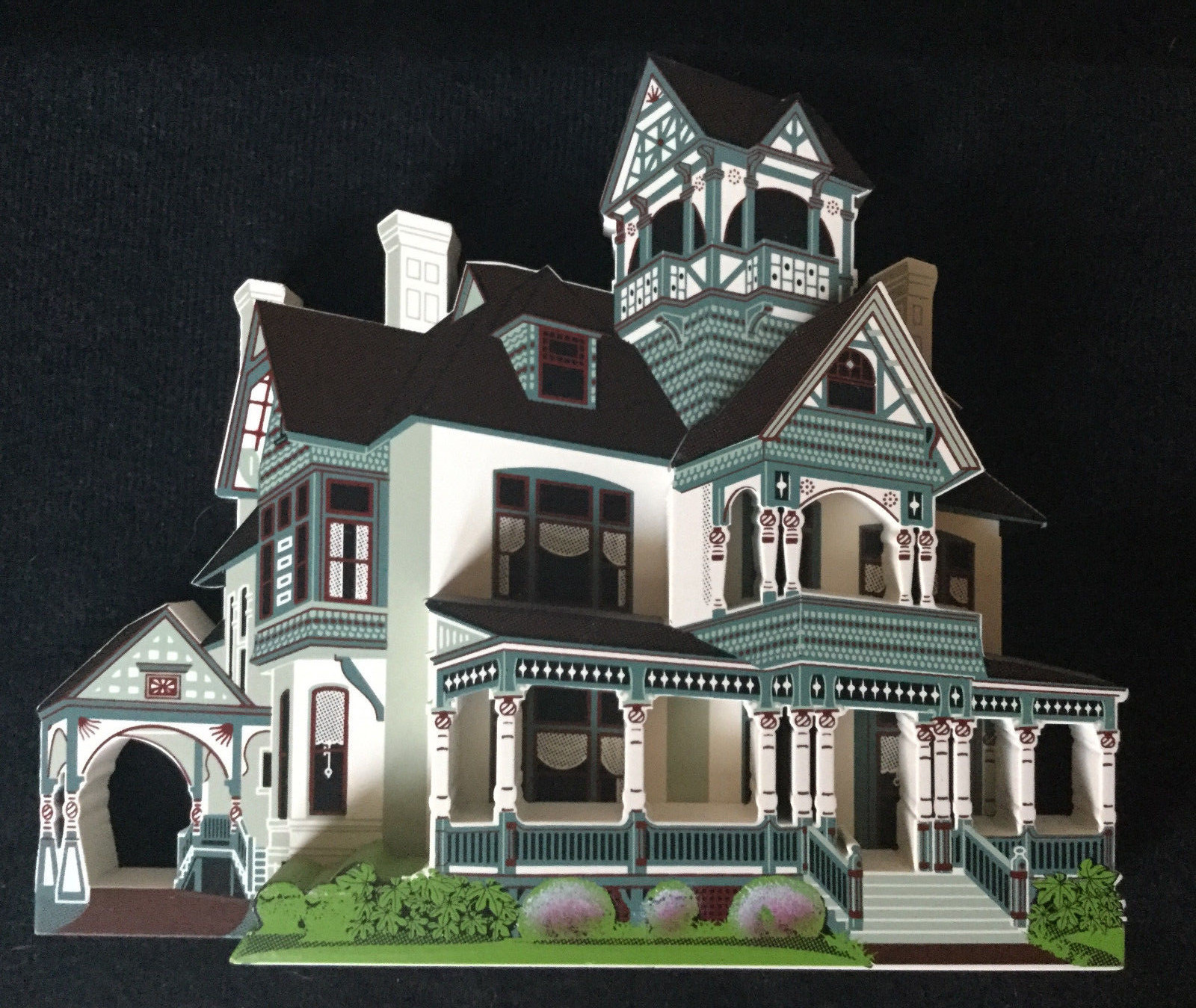 Year of Production: 199
7
Dimensions:

about 7.25" x 6.75" x 1"

"

Shelia's collectibles feature hand painted details on two pieces of pressed wood cut to give a two-dimensional unique look.
Shelia's architectural miniatures are accurate in every detail. They replicate America's most admired homes and landmark properties.
All Shelia's collectibles are made in Charleston, SC

.

a great addition to your collection or a cherished gift.
When built in 1885, the Allyn Mansion was the finest house in the Delavan area. Designed by E. Townsend Mix
and built by Alexander Hamilton Allyn, a wealthy dairy farmer, the house is in the
Queen Anne style with Eastlake influences.
The house was "modernized" in the 1940's and many of the architectural elements were removed.
Purchased in 1984, the new owners found the original architectural drawings in a
basement safe and began the painstaking process of restoration.
The porte cochere on the west side was replaced and the entire front porch was rebuilt.
The gable and tower once again stand watch over the front door. In 1993 all the hard work paid off.
The Allyn Mansion was awarded the grand prize of the National Trust for Historic Preservation.
Condition: Brand new, mint in box, still in its original packaging

,



never displayed, stored climate controlled, pet and smoke free.

Product Reviews
Find Similar Products by Category
Customers also viewed