Categories
Categories
Brands
Brands
POTTER'S TEA SELLER RETIRED DEPT 56 CHRISTMAS IN THE CITY
POTTER'S TEA SELLER RETIRED DEPT 56 CHRISTMAS IN THE CITY
Product Description
Dept 56 - CHRISTMAS IN THE CITY
WEST VILLAGE SHOPS
POTTER'S TEA SELLER

#58808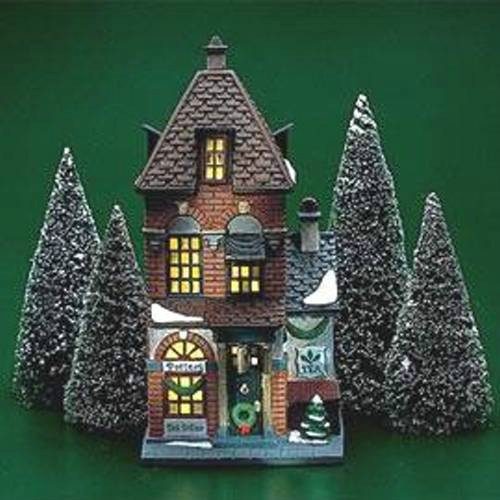 One of a set of two, the other is Spring St Coffee House,
listed separately or as a set
Issued: 1993 - Retired: 1996

Size:

4 3/8" width x 9" height x 5 1/4" depth
Stone three-story shop serves tea by the cup or pot.
Stone arches decorate windows.
Green awning covers upper window above entry.
Sign hangs in front of door to alert shoppers.
This classic piece has great colors to display in your village,

add other favorite city pieces, a brick street with cars, villagers.
Trees and accessories are not included, building only.

Condition: Brand new, mint in box, still in its original packaging

,



never displayed, stored climate controlled, pet and smoke free.

Save
Save
Save
Save
Product Reviews
Find Similar Products by Category
Customers also viewed