Categories
Categories
Brands
Brands
NEW CANAL LIGHT NEW ORLEANS LA # PHL03 RETIRED SHELIA'S PANORAMIC LIGHT SERIES
NEW CANAL LIGHT NEW ORLEANS LA # PHL03 RETIRED SHELIA'S PANORAMIC LIGHT SERIES
Product Description
Retired SHELIA'S Panoramic Lighthouse Series
NEW CANAL LIGHT #PLHO3
NEW ORLEANS, LOUISIANA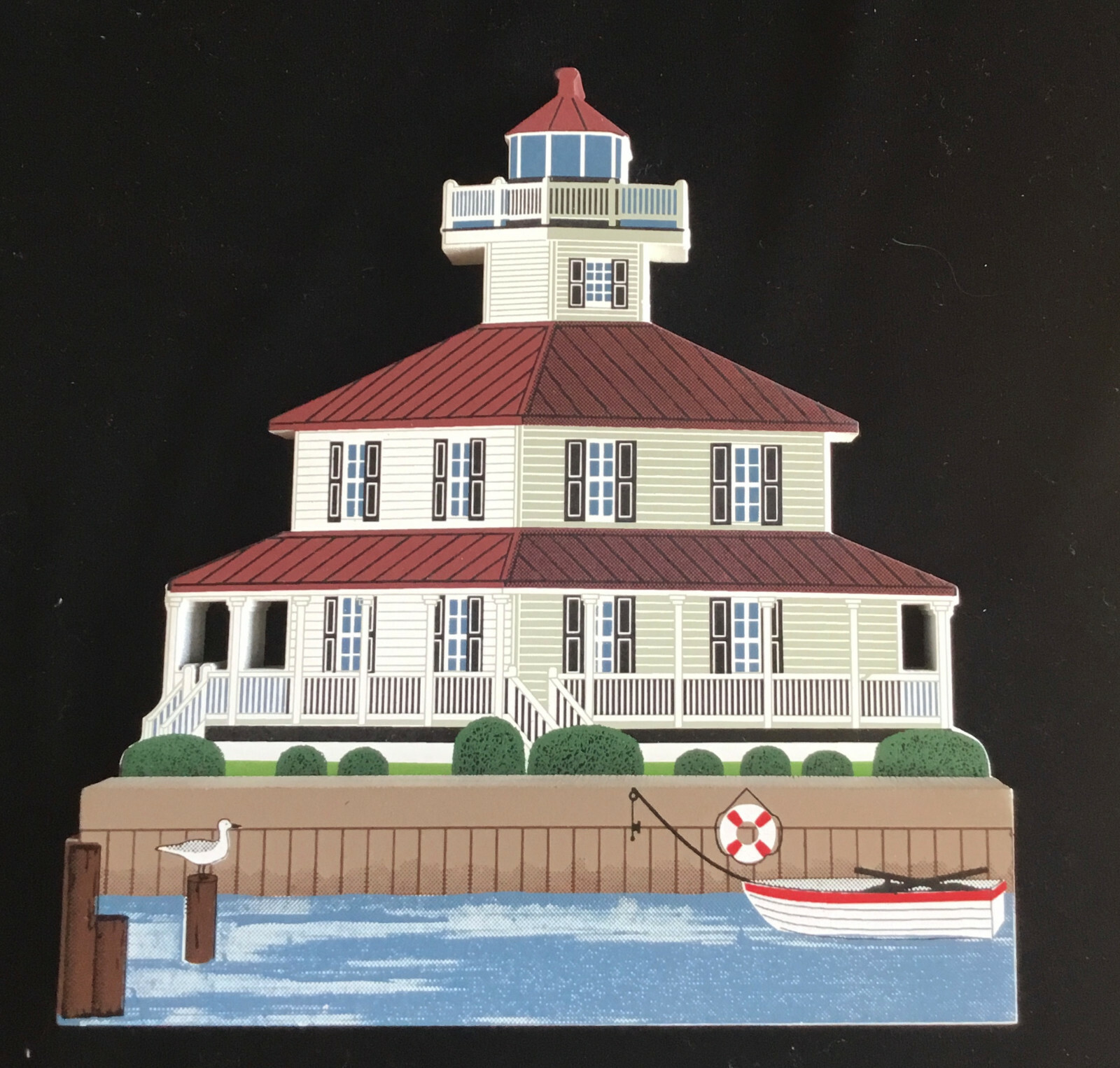 New Canal Light" sits on the bank of Lake Pontchartrain, one of a series of inland lights that mark Louisiana's navigable lakes and bayous.

The lighthouse took its name from an early 1930s canal building project.

The "New Canal" was intended to link Lake Pontchartrain with the New Orleans business district and with the Mississippi River,

but was never completed. "New Canal Light" was completed in 1838 and was demolished in1854 due to deterioration .

It was soon replaced by this existing structure. The building that once served as a keepers dwelling and light house n
ow serves as headquarters for the Coast Guard's Lake Pontchartrain rescue service.

Key Location: The key is located on the rope tied to the boat
Size: 6 Wide X 6 ½ High X 1 Deep
Condition: Brand new, mint in box, still in its original packaging
never displayed, stored pet and smoke free
ATTENTION - INTERNATIONAL BUYERS - BEFORE Buying
Please contact me for shipping cost! (it differs from the cost shown on the listing
If you have any questions call me 843-819-0585 or send an email
We will respond promptly as possible.
Product Reviews
Find Similar Products by Category
Customers also viewed