Categories
Categories
Brands
Brands
THE EDMONDSTON ALSTON CHS0411 SHELIA'S CHARLESTON SERIES CHARLESTO SC REGENCY SERIES
THE EDMONDSTON ALSTON CHS0411 SHELIA'S CHARLESTON SERIES CHARLESTO SC REGENCY SERIES
THE EDMONDSTON ALSTON CHS0411 SHELIA'S CHARLESTON SERIES CHARLESTO SC REGENCY SERIES
THE EDMONDSTON ALSTON CHS0411 SHELIA'S CHARLESTON SERIES CHARLESTO SC REGENCY SERIES
Product Description
THE EDMONDSTON ALSTON HOUSE
# CHS04 11
CHARLESTON SC

CHARLESTON SERIES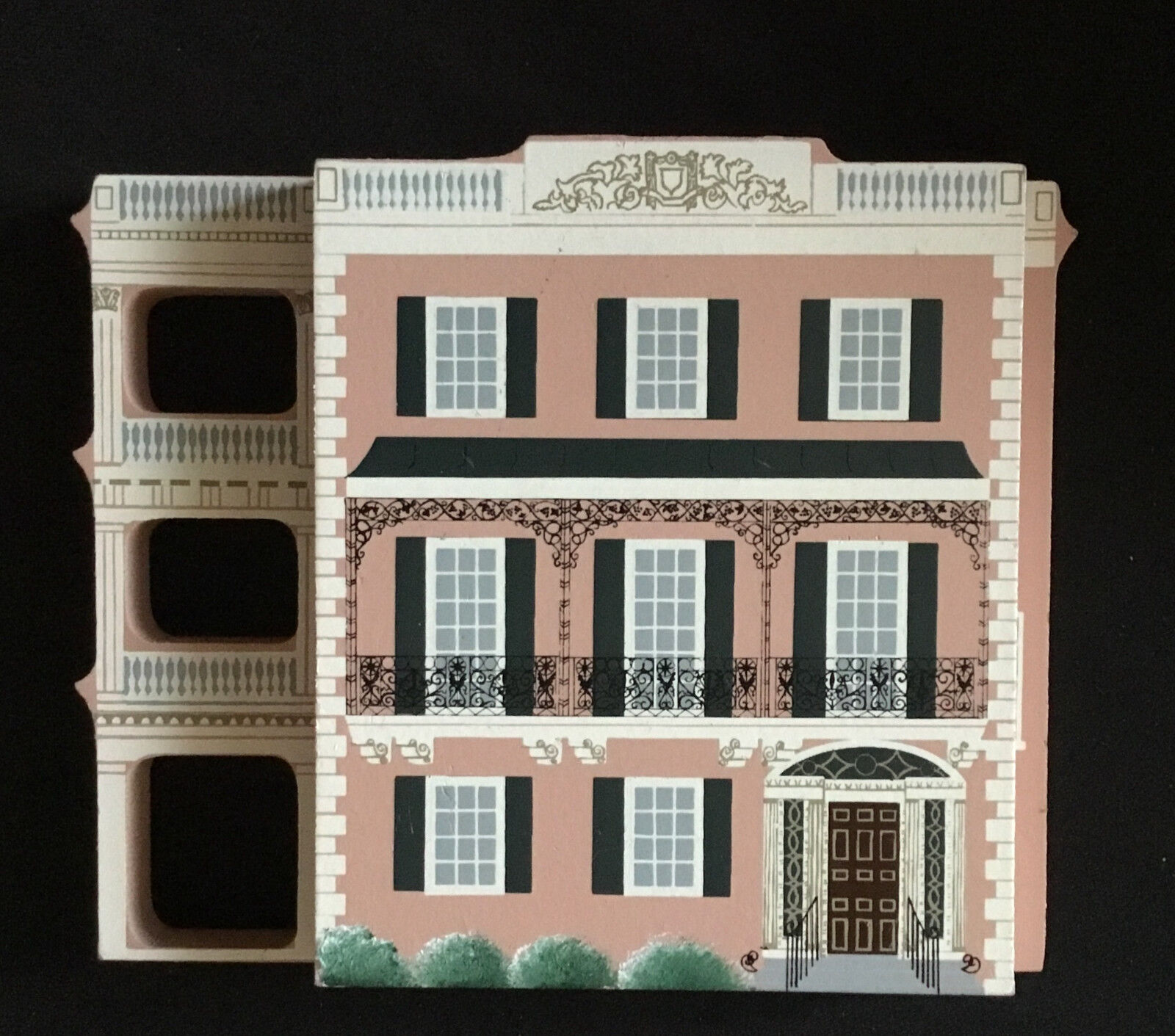 REGENCY STYLE HOUSE
Issued: 1991 - Retired

Size: 6 " x 5" x 1"

Brand new, mint in box or Shelia bag, never displayed,
stored climate controlled
pet and smoke free.
Each house is detailed to enhance the historic architecture using three-dimensional,

dual-level construction. Each house is made of solid wood construction

with screen printing and hand-painted shrubbery, greenery, flowers and detail.

Interesting historical facts about the landmark are screen printed on the reverse side.

The Hidden Key symbol identifies genuine Shelia's miniature house historic collectible.
Product Reviews
Find Similar Products by Category
Customers also viewed