Categories
Categories
Brands
Brands
HEFFRON HOUSE GALVESTON TEXAS SHELIA'S VST03 VICTORIAN SPRINGTIME Made in SC
HEFFRON HOUSE GALVESTON TEXAS SHELIA'S VST03 VICTORIAN SPRINGTIME Made in SC
Product Description
RETIRED - SHELIA'S



VICTORIAN SPRINGTIME SERIES I
HEFFRON HOUSE

#VST03 - GALVESTON TEXAS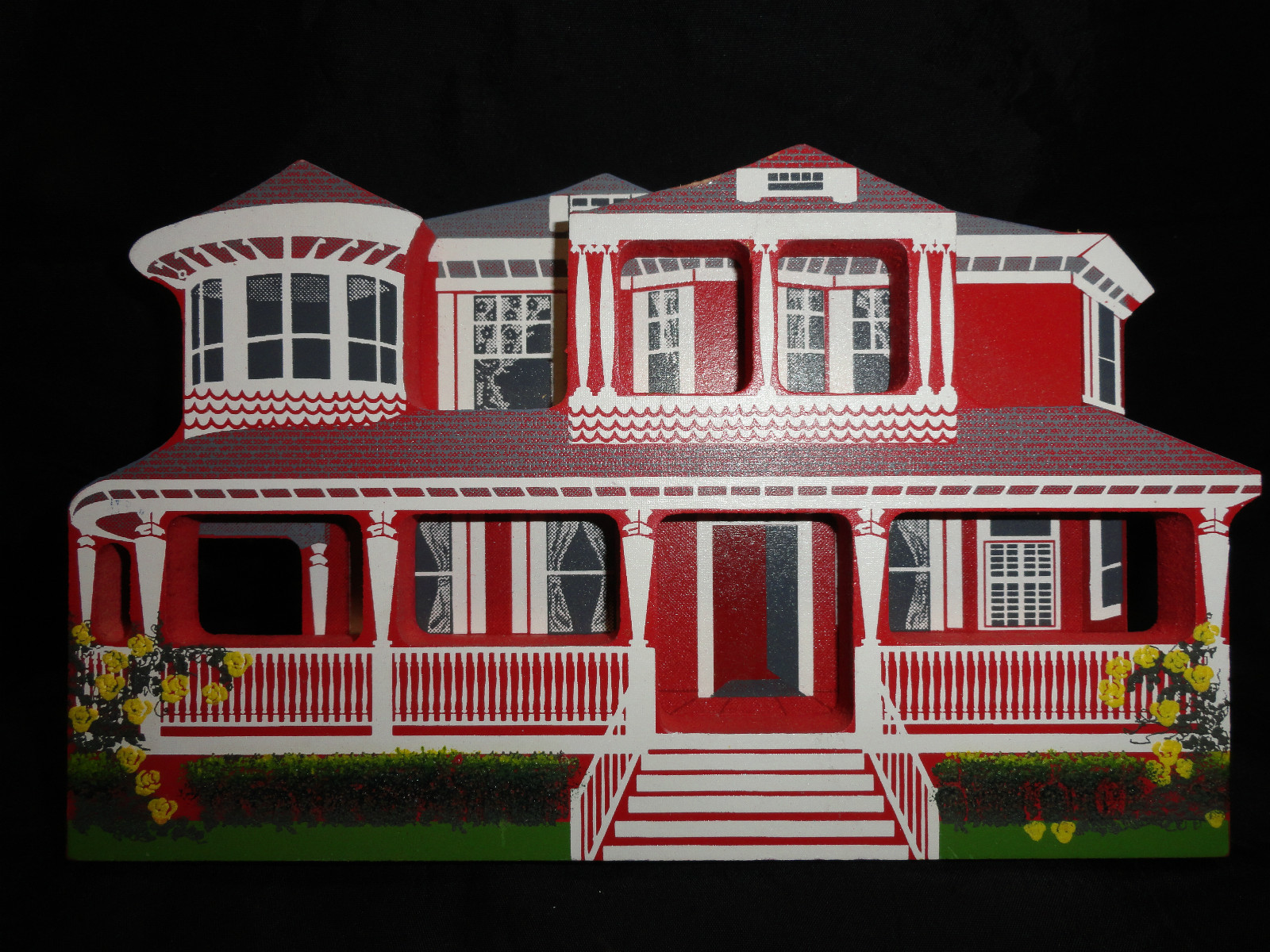 Year of Production: 1993
Dimensions: 4.5" x 7.5"x 1"
Shelia's collectibles feature hand painted details on two pieces of pressed wood cut to give a two-dimensional unique look.
Shelia's architectural miniatures are accurate in every detail.
They replicate America's most admired homes and landmark properties.

Heffron House 1899-1900: Galveston, Texas. Isaac Heffron, a native of Wales, was a cement contractor who built the railway trestle bridge to Galveston, the water works, and the first sewerage systems for Galveston and Houston. Located off the gulf coast of Texas, the late Victorian structure was completed shortly before the great 1900 storm ravaged Galveston Island. The home was undamaged, unlike most Galveston houses, the Heffron home has a strong horizontal emphasis. With its round porches and unusual columns, the house resembles a steamboat. The Heffron family occupied the house for 43 years. It now operates as a bed-and-breakfast called the Victorian Inn.
Other info: State Bird: Mockingbird, Flower: Bluebonnet, Tree: Pecan, Motto: "Friendship", and Nickname: Lone Star State Dated 1993.

This series includes several pieces, all are in stock ready to ship.

Shelia's Collectible houses are handmade in Charleston, South Carolina and feature hand-painted
Our Customer support line 843-849-6382
Condition: Brand new, mint in box, still in its original packaging

,

never displayed, stored pet and smoke free.
Product Reviews
Find Similar Products by Category
Customers also viewed