Categories
Categories
Brands
Brands
BANTA HOUSE OSCEOLA IA ACL12 SIGNED BY SHELIA ARTIST CHOICE SERIES
BANTA HOUSE OSCEOLA IA ACL12 SIGNED BY SHELIA ARTIST CHOICE SERIES
Product Description
ARTIST CHOICE SERIES
could be a different number than in Title
BANTA HOUSE
ACL12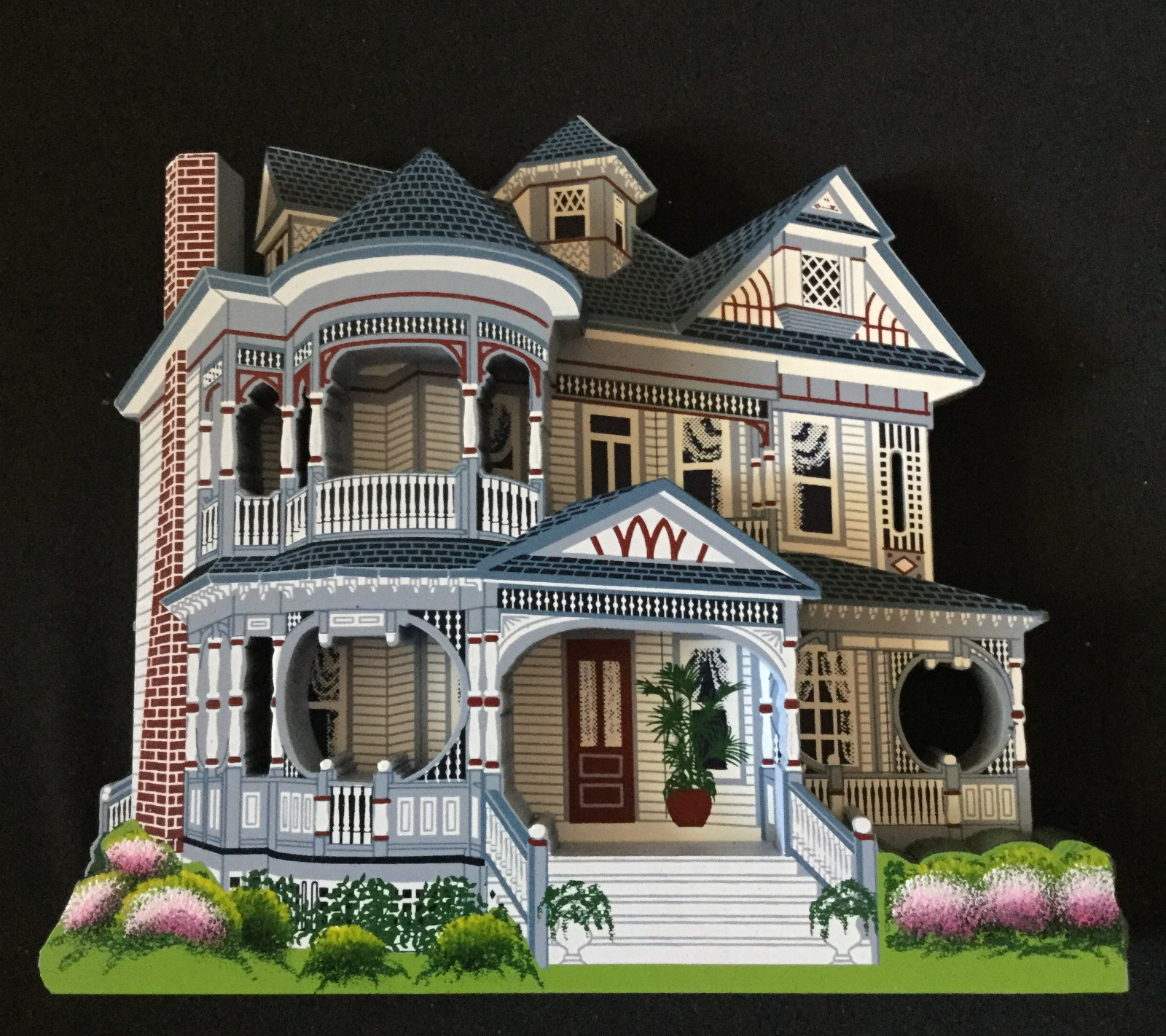 Dimensions:
6.5" L x 6" H x 1"
Year: 1995


Number on back could be different than one shown in photo.
This PIECE is mint, new in original box or Shelia's bag

Shelia Thompson began her business Shelia's Collectibles in 1979 with only $5.00 and a borrowed saw, with the hope that
her "pretty little houses" would "help people better understand the historical legacy left by the great men and women
who built our American nation. Shelia's collectible houses are a made by skilled artists and craftsman in historical
Charleston, South Carolina. Shelia's historical miniature houses are made in the USA and
preserve slices of history from historic lighthouses, Colonial West Virginia, and American barns.
Each house is detailed to enhance the historic architecture using three-dimensional, dual-level construction.
Each house is made of solid wood construction with screen printing and hand-painted shrubbery, greenery,
flowers and detail. Interesting historical facts about the landmark are screen printed on the reverse side.

The Hidden Key symbol identifies genuine Shelia's miniature house historic collectible.
Shelia's architectural miniatures are accurate in every detail.

They replicate America's most admired homes and landmark propertiesCondition:
Brand new, mint in box, still in its original packaging,
never displayed, stored climate controlled, pet and smoke free.
ATTENTION - INTERNATIONAL BUYERS - BEFORE Buying
Please contact me for shipping cost! (it differs from the cost shown on the listing
If you have any questions call me 843-819-0585 or send an email
I will respond promptly as possible.
Product Reviews
Find Similar Products by Category
Customers also viewed